Our on-the-ground international work is based in Peru, Pakistan and Tanzania supporting medical education, local schools, medical clinics, and disaster response.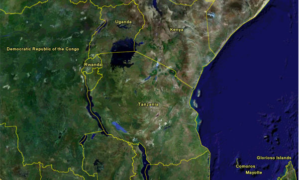 The Team supports clinics around Dar es Salaam, Tanzania. Now fully operational, Mobile Medical Team provides staffing, supplies, and ongoing management support to the clinics. Home to Africa's highest snow-capped mountain, Mt. Kilimanjaro, the United Republic of Tanzania is located in Eastern Africa and is roughly twice the size of California. Dar es Salaam is the commercial capital and major sea-port for the Tanzania mainland, as well as for neighboring land-locked countries of Malawi, Zambia, Burundi, Rwanda, Uganda, and the Eastern DRC.


People in Tanzania rely on local community clinics for care because hospitals are generally understaffed and overwhelmed with patients. Unless accompanied by a family member, a patient will be turned away from the government hospital because there is no staff to assist patients with routine needs nor are there provision of food while in the hospital. Medical doctors round and provide directions and orders for nurses to carry out, but a patient can sit unattended for days unless a family member is present, hence the requirement. Because of this, there is a great need for clinics supported by alternate funding sources to provide comprehensive care for patients.
The Team supports clinics in communities that needed them. These clinics focus on providing care over the long-term by setting up an infrastructure to deliver care. The clinics do not discriminate based on religion or severity of illness and are open to all. The clinics offer comprehensive care, including preventative care, management of chronic conditions, STD screening and treatment, family planning services, and health education to people of all ages.

Pakistan Flood Recovery Project
In 2010, in recognition of the understandable concern for proper allocation of donated funds to non-political and non-terrorist associated organizations to support flood relief, Dr Shaikh did extensive research throughout Pakistan at her own cost of time and travel expenses. The result was the selection of the Chicago-based Human Development Foundation as a partner organization. With clinics, hospitals, and schools already in place in Pakistan, the Human Development Foundation provided an infrastructure through which Mobile Medical Team could disperse its donations and physician volunteers.

For more on our digital tools, click below.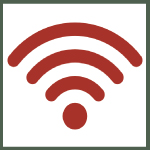 Our digital tools are field tested and hardened in Pakistan and South America. We operate in partnership with Internet.org in 43 countries.
Leave a Note for Us!